<![if !vml]>

<![endif]>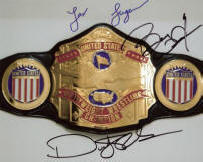 In January of 2005, I received a replica belt of the US Title. The belt was created by an individual named Dave Millican, who works with Reggie Parks (the man who originally created the title for Jim Crockett Promotions) to create the most authentic wrestling belt replicas in the business. Dave is very knowledgeable on wrestling titles, and takes great pride in his work.
While going to different conventions, I have been able to have six of the original seven wrestlers who wore this title to autograph the back of this particular belt. I am still missing Michael Hayes.
I have no idea how I will be able to get Michael Hayes to sign the title, as I am not aware of him appearing at any conventions in the past or future. Anyone with ideas please let me know!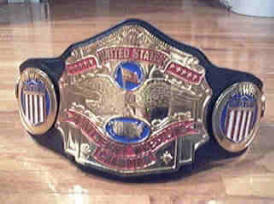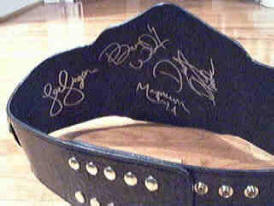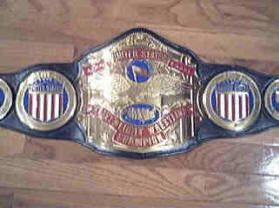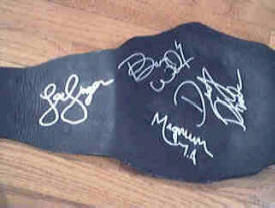 <![if !vml]>

<![endif]>
Magnum TA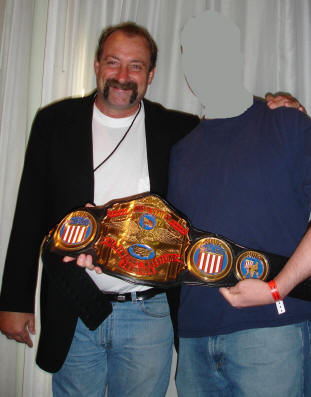 On March 23, 1985, Magnum TA won the title from Wahoo McDaniel in Charlotte, North Carolina. The version Magnum won was the previous version, which was all silver in color. The NWA unveiled the new version of the title in early 1986. Magnum went on to defend the belt versus numerous wrestlers, including Tully Blanchard, Ole Anderson, Abdullah the Butcher, Baron von Raschke, Arn Anderson, Black Bart, the Barbarian, Ivan Koloff, Kamala, and Nikita Koloff.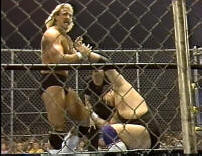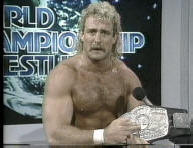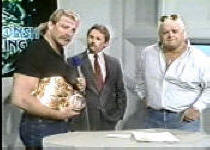 ---
Nikita Koloff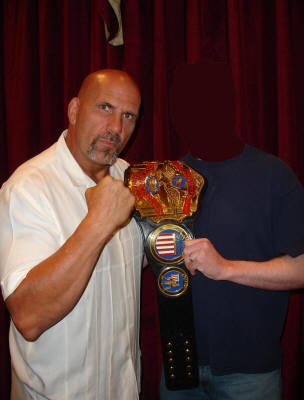 On August 17, 1986, Nikita Koloff defeated Magnum TA in the final match of a best of seven series to win the title. Nikita defended the belt against Magnum TA, Ron Garvin, Wahoo McDaniel, Brad Armstrong, Tully Blanchard, and others.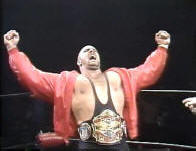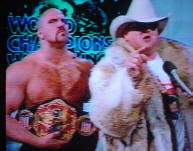 ---
Lex Luger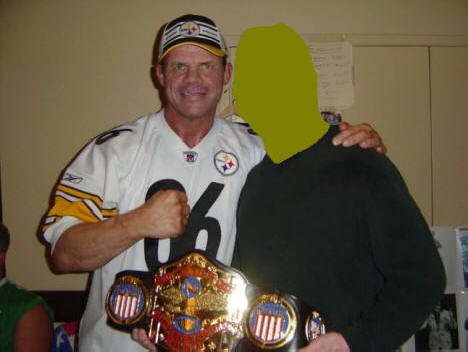 On July 11, 1987, Lex Luger defeated Nikita Koloff in a Cage Match in Greensboro, North Carolina to win the title. Luger would eventually win this title on three more occasions, and was the last holder of this belt before it was replaced with a new version.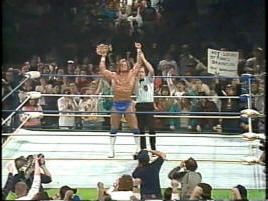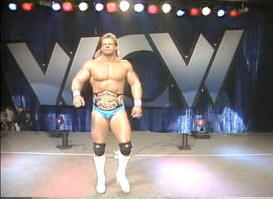 ---
Dusty Rhodes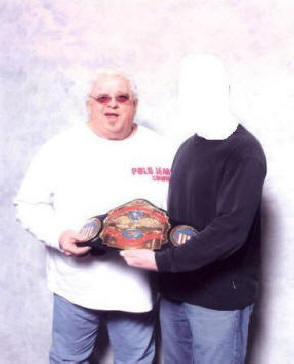 On November 26, 1987 at Starrcade, Dusty Rhodes defeated Lex Luger in a Cage Match to win the title. Dusty was later stripped of the title after a scuffle with Tully Blanchard, who had attacked Magnum TA.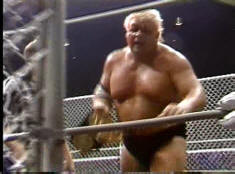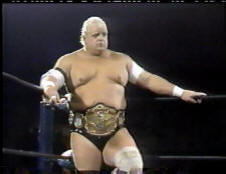 ---
Barry Windham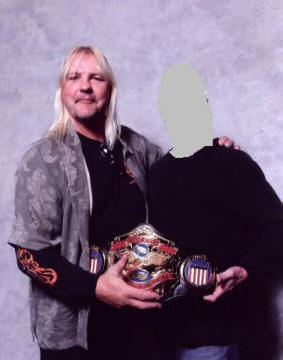 On May 13, 1988, Barry Windham defeated Nikita Koloff in the finals of a tournament to declare a new US Champion. Windham held the title until February 20, 1989, when he lost to Lex Luger.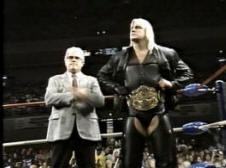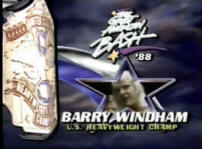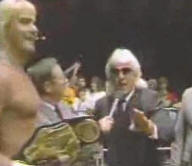 ---
Michael Hayes
On May 7, 1989, Michael Hayes defeated Lex Luger on the Music City Showdown Pay Per View and won the title. Hayes run was brief, as he lost the title back to Luger only two weeks later at Bluefield, West Virginia.
---
Stan Hansen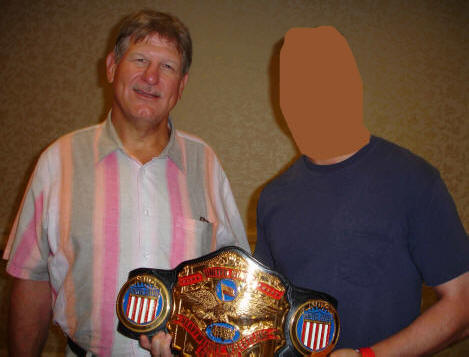 On October 27, 1990, Stan Hansen defeated Lex Luger at Halloween Havoc to win the title. Hansen lost the title back to Luger at Starrcade 1990 in a bullrope match.